Some plants have the ability to repel water or pests off their leaf surfaces, while others attract pollinating insects to their flowers using colours invisible to us. Its all about the microscopic surface patterns on plant leaves and flowers.
What can we learn from these plants? An innovative training network made up of researchers from across Europe, called PlaMatSu, aims to answer this question by using nature as inspiration for the development of novel materials that could revolutionise industry and our own lives.
CUBG has been working with 9 PhD students part of the PlaMatSu project to share their research with our visitors and followers. You can watch a video about the project below.
There is also a fascinating trail around the Garden highlighting the plants linked to the project, copies of which you can pick up at the gates or find online here.
If you are feeling inspired you can also learn about how to create your own iridescent scratch-art flower using your old CD's or DVD's .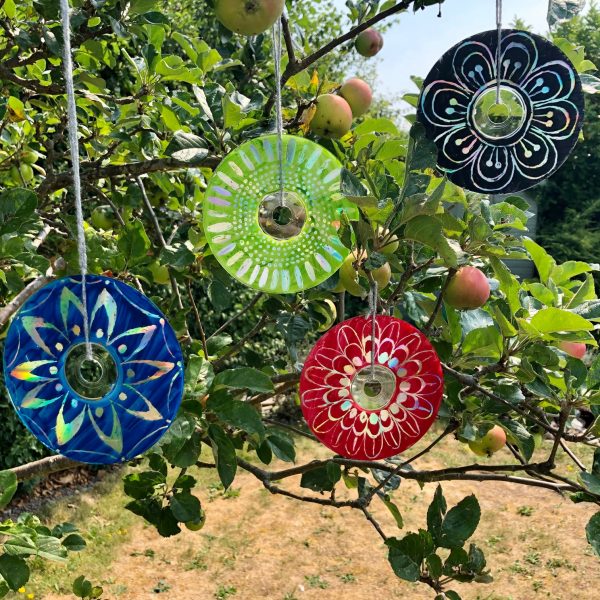 Uncovering the superpowers of plants
Michael Perry (Mr Plant Geek) and Ellen Mary from the Plant Based podcast team visited our PlaMatSu exhibition held in the Garden in 2019, to discover more about the amazing superpowers of plants. See what they discovered when they met Prof Silvia Vignolini from Cambridge University's Department of Chemistry.
PlaMatSu is a four-year Marie Skłodowska-Curie Innovative Training Network (ITN) on Plant-inspired Materials and Surfaces. It is a collaboration between the University of Strathclyde (UK), the University of Fribourg (Switzerland), the University of Freiburg (Germany) and the University of Cambridge (UK).
To learn more about PlaMatSu, visit their website.
Funding scheme:
Marie Skłodowska-Curie Innovative Training Network
Call (part) identifier H2020-MSCA-ITN-2016
Project number: 722842 PlaMatSu